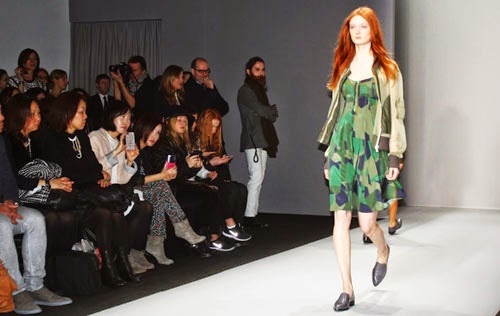 FASHION SHOWS
PARIS FASHION WEEK. FALL WINTER 2014-2015
By
|
Masculine+Feminine.
Designers follow the trend of the previous season. They dilute the ultra-feminine look through derby shoes.
Viva, a new golden era!Be aware, not all gold that shine!
As for me, it the most impression and memorable collection of this season. Fantasy? Phsyhodelic? Kitsch ?Blast ? Maybe.. but generally it's fabulous, really!
Volume, pure, color, unbelievable shape and cut.
The main interesting and sophisticated collections from Issey Miyake and JC Castelbajac as usual-unusual!This outfit will turn to a great heritage of your garderobe!
Glam+lux+glass of vintage Dom Perignon 2004 from sunset to sunrise.