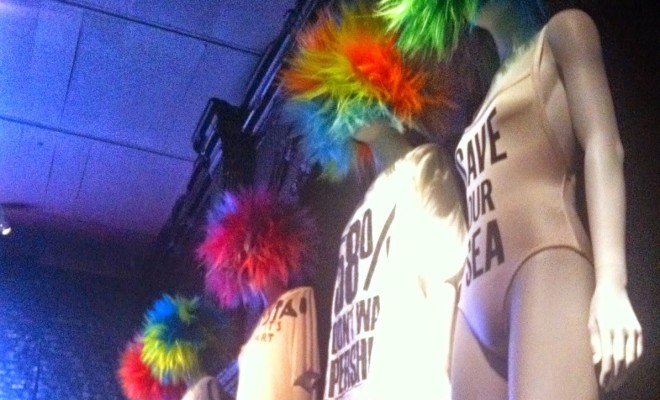 EXHIBITIONS
PUNK: CHAOS TO COUTURE, NEW YORK, METROPOLITAN M– — USEUM.
By
|
Punk is a form of protest, in this case expressed through clothing.
Since punk without chic is money down the drain, organizatory added couture and everything has turned into art.
Punk Fashion Is Focus of Costume Institute Exhibition at The Metropolitan Museum of Art
show from 9 May to 14 August 2013.
The Met's spring 2013 Costume Institute exhibition, PUNK: Chaos to Couture, examines punk's impact on high fashion from the movement's birth in the early 1970s through its continuing influence today. Featuring approximately one hundred designs for men and women, the exhibition includes original punk garments and recent, directional fashion to illustrate how haute couture and ready-to-wear borrow punk's visual symbols.
Focusing on the relationship between the punk concept of "do-it-yourself" and the couture concept of "made-to-measure," the seven galleries are organized around the materials, techniques, and embellishments associated with the anti-establishment style. Themes include New York and London, which tells punk's origin story as a tale of two cities, followed byClothes for Heroes and four manifestations of the D.I.Y. aesthetic—Hardware, Bricolage, Graffiti and Agitprop, and Destroy.