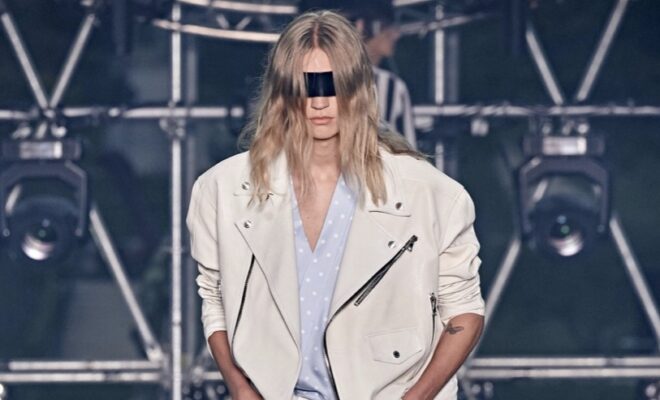 FASHION SHOWS
MEN'S FASHION WEEK SPRING SUMMER 2020 PARIS
By
|
Federation de la Couture and de la Mode organized Mens fashion week ss 2020 from 18 to 23 of June in Paris.
Today it is difficult to bring the review of fashion week simply into trends, it is a prism that reflects the trends of society, no less than cinema or literature. The shows were not only a reflection of the latest trends in the world of fashion, but also an illustration of modern social aspects.
There were fashion show and presentation where is showed the last tendences. I could pick out the several trends. It so bright was demonstrated genderless attitude. Neccessary to say that it wasn't a new wave in a social or fashion sphere but in this season much more designers have used this trend. Y/project, Arthur Avellano follow for John Galliano that uses his gender experiments for Maison Margiela. Dainty and smart theatrical perfomance in frame of fashion show Thom Browne showed was playing with gender code basically on history. Despite the fact that, collection was devoited to sport. He said: "I 've always use sports as a reference.." In continous of theme that sport as a luxury or even bizzare outfit.

Creative director Stephan Ashpool of Pigalle brand mostrated opulence layering pieces, luxurious textiles, bright colours and relaxed shapes. Want to remark, that Nike and Pigalle are partners , have united several times, rejoin for more special items and footwear for this season. In this decision designer Sandra Sandor for Nanushka brand offered style of bohemian minimalist. That's one more time confirm that sportier outfit deprived of his conduct role. Walter Van Beirendonck, a genius of extraodinary and talented designer from Antwerp Six showed absolutely eccentric collection basically on sporty clothing. Heroes of collection are guys from the Mars. Designer commented that: "I pictured being introduced to a small part of the alien folk, a community with such a limitless diversity of forms and looks".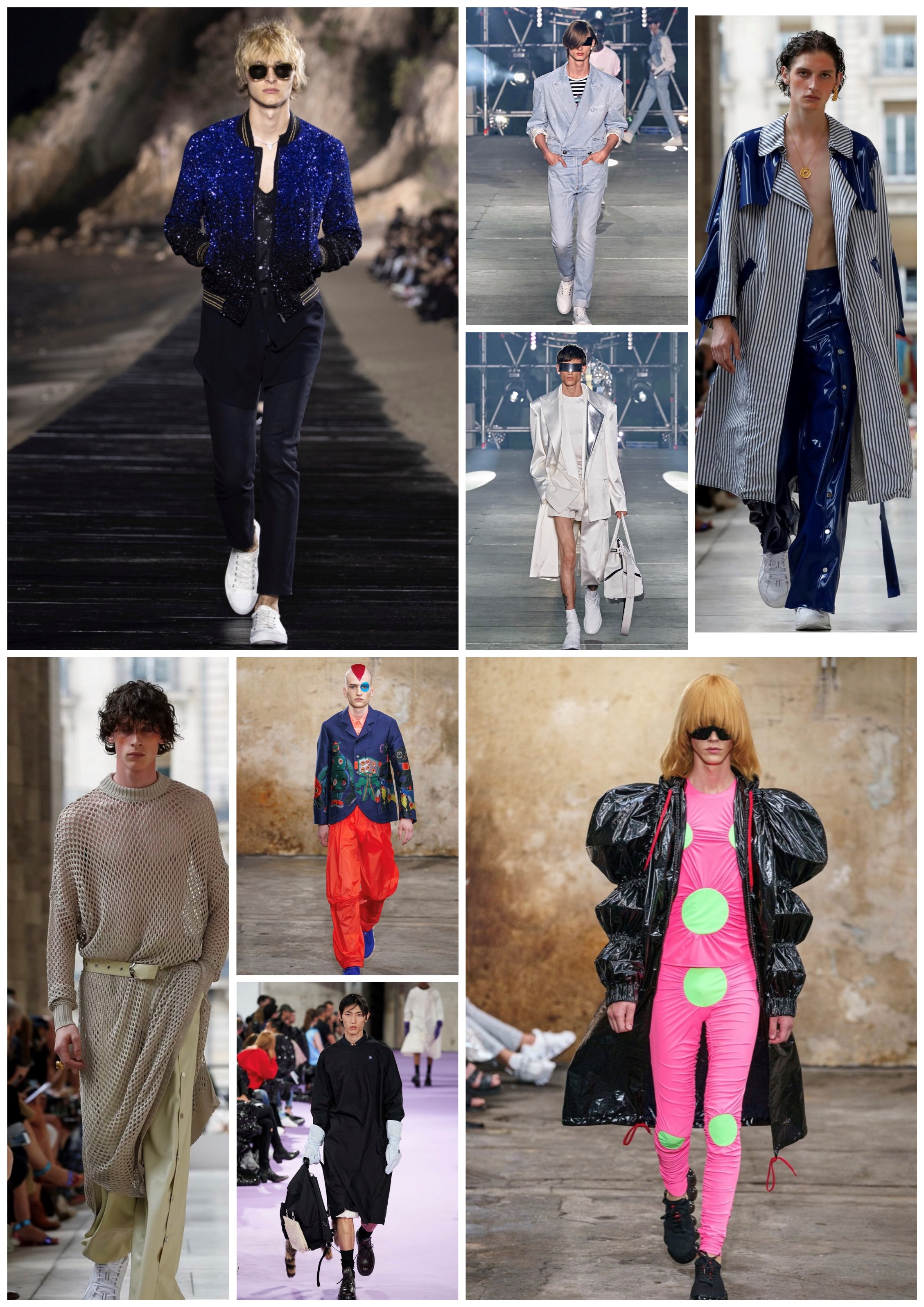 Olivier Rousteig turned on his presenting of collection to musical festival. Important to say that, fashion critics during all his carrer are knocking him pop star image but this concept totally is working and effective. However, reaction of Olivier Rousteing is so sharp:" Everybody talking about inclusivity and democracity but let's do it literally" and motivation are noble. By his words he has chosen Rihanna, Kim Kardashian as a soldiers against racism, exclusivety, conformism and even with fashion system. I have to say that the most important and aside of fashion as entertaintment thing that Balmain festival VO1 ended with perfomance to help raise funds RED, organisation that help to end HIV/AIDS. In continuation theme of game with gender codes and intercalation looks of musical stars Antony Vaccarello for Saint Laurent. Mick Jaggers in 70th was inspired him to create this collection. Also, he let him to see his vintage YSL collection. That's like heritage of house intereined with mood of desire of laid back style. Anthony Vacarello come through scene of actions to Los Angeles. He said about: "You come to Los Angeles for vacation you can disconnect from the rest of the world".


In prolongation describing fashion tendantion necessary to say about really solid line – expression mood and thoughts of designers though collection. Henrick Vibskov, master of istallation, artist and designer of his collection named of this one "Stuck under the Surface". There are plenty of sense of humour and even absurd as reflection the situation of being stuck. Knitted and printed sardines in box, woven embrodeiry lobsters with their claws tied together call association and make a smile. Essential notice, this collection is 90 percents sustainable , using only organic, recycled and biodegradable fabrics. One more memorable and blazing collection present Raf Simons. He was absolutely honest and clear in his mood against Trump's America. Slogans "STONE(E)D AMERICA" and "My own private Antwerp" were claimed more political than fashionable. Normally that this tendetion warmly met between fashion insiders and became absolutely casual dress code for street style look.