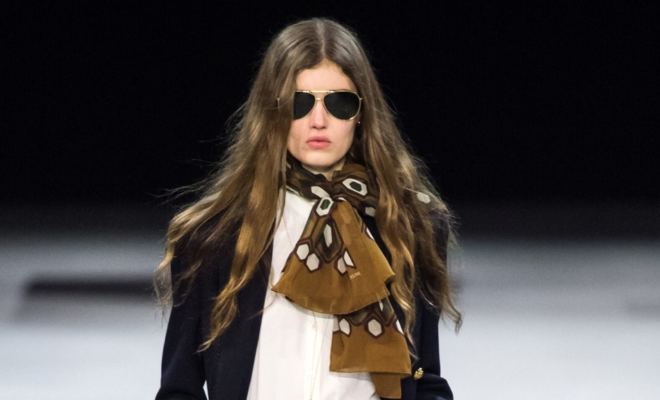 FASHION SHOWS
READY-TO-WEAR FALL- WINTER 2019-2020, Paris
By
|
Federation de la Couture et de la Mode presented fall-winter season ready-to-wear 2019-2020 from 25 of February till 5 of March in a capital of fashion, Paris. This season is set to be a demonstration of contrasts. On the one part, designers are paying attention to the classic French bourgeoisie style. After seasons of more eclectic and conceptual fashion, designers return to an lady like style code with with elegance shape, of silhouettes, fine and precise cut of garments. Shows demonstrated of Elie Saab, Celine, Balenciaga supposedly endured to 70s and 80s of the last century. Also reminder of 80s is shoulder pads showed in collection Y/project, Givenchy and Saint Laurent. As concerning glitter retro spirit is absolutely amazing attitude was demonstrated by Yazbukey. Seems could possible to adjust to classic style androgynous silhouette. So far as the first season we see designer's appeal to tuxedo but in this season upgrading with sequins, swanky and elegant sleeve detailing at Alexander MqQueen.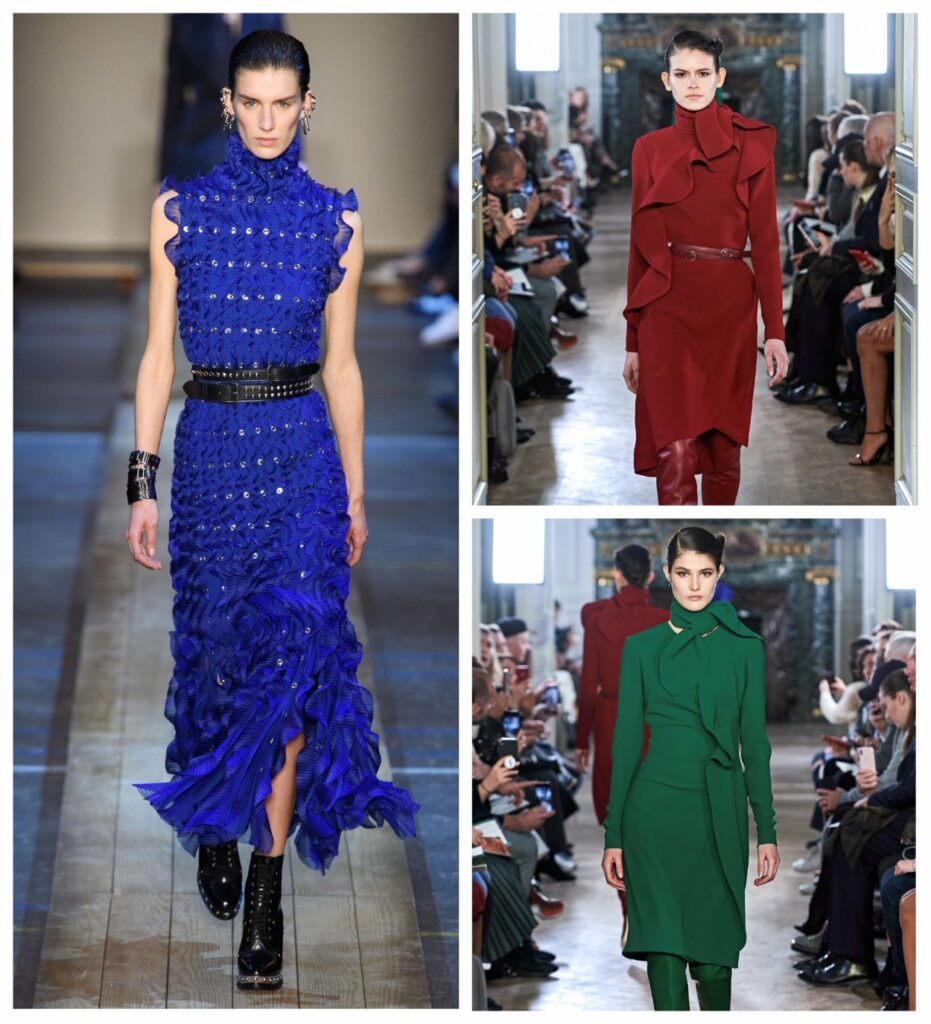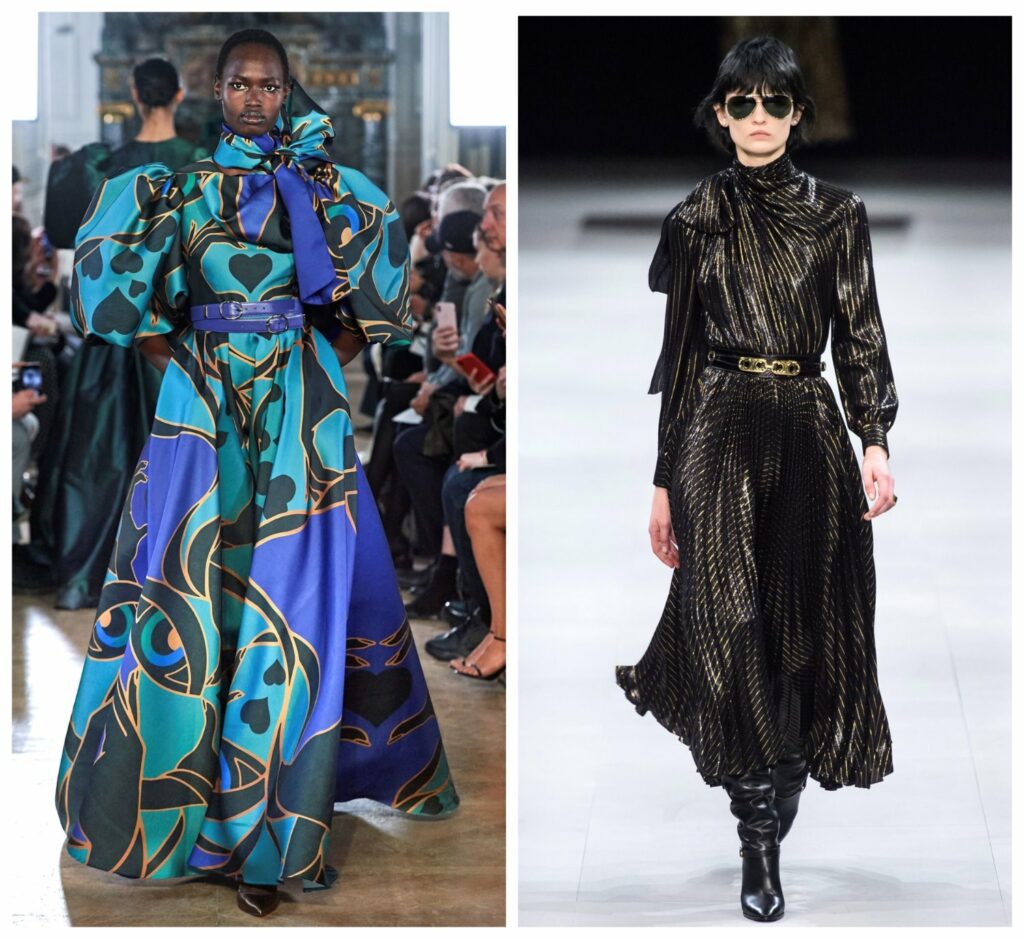 Also I can not pay attention a neon trend, another promise to retro disco 80s. In this moment I see before my eyes these girls from the blow-up-brain collection of Manish Arora. He is genious of psychedelic fusion art in Fashion. Needles to say, that my attention was riveted to colours bright, rich , lush, from mono- colour for total look till mixed with floral print as showed Elie Saab, Leonard, Christian Wijnants. And since we were starting to learn this season from contradistinction, I have to say about punk and femme rebelle attitude reflected in collection of Antonio Vacarello for Saint Laurent. And important moment of this week is people that captured guests seats. Away from the catwalk, the city was crowded with insiders rushing from shows to presentations, from cocktails to show again. Paris Fashion Week street style is all about the details: extravagant hair accessory, eye-catching footwear or the new season It bags of 90s shape.
I want to finish my short excursion with words of the last person of a great fashion era: "I love classic beauty. It's an idea of beauty with no standard",-said Karl Lagerfeld.